Why facial rejuvenation procedures can provide the perfect complement to a smile makeover
4th August 2016
If you have treated yourself to a smile makeover, you won't be able to stop smiling, showing off your beautiful new look to everyone you meet. Yet if you have unwanted folds, lines, or wrinkles on your skin you may still feel under-confident.
Aesthetic Smiles in Leicester offers a range of facial rejuvenation procedures, designed to combat premature signs of ageing and give you a more youthful appearance. These treatments are an ideal way to combat lines and wrinkles, providing a long-term solution that is painless and non-surgical. What's more, treatment usually takes only a single, short appointment to complete.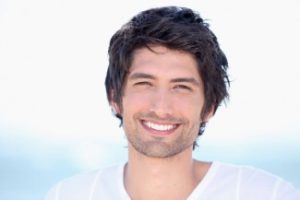 If you are shopping around for facial aesthetics treatments it is worth remembering that they can, by law, only be carried out by a medically qualified and trained professional. This includes doctors, dentists, and nurses. Anyone else offering such treatment should be avoided, to ensure that the results you achieve are what you expect: both natural and beautiful.
The two best-known facial rejuvenation procedures are botulinum toxin type A and dermal fillers. Both of these treatments are available from the skilled and qualified team at Aesthetic Smiles Leicester.
Botulinum toxin type A
This popular treatment involves temporary relaxation of the tiny facial muscles beneath the surface to smooth out the skin above, getting rid of lines, wrinkles, and folds.
Treatment is delivered by pain-free injection and typically takes a maximum of ten minutes. Results continue to develop over four to seven days, and will last at least three months before repeat treatment is required.
Botulinum toxin type A is suitable for use on frown lines, crow's feet, smoker's lines, and forehead lines, among other areas.
Dermal fillers
Dermal fillers work by replacing lost hyaluronic acid from the skin, and the fillers used at our Leicester clinic are made from non-animal sources. A local anaesthetic is either included in the filler syringe or applied before treatment, so you won't feel a thing.
As well as treating unwanted lines, folds, and wrinkles on the face, dermal fillers can be used for lip enhancement, hand and neck contours. Effects are visible immediately and can last between six and 12 months, depending on the area treated.
Back to Latest News