Aesthetic Smiles is a modern, friendly, state- of-the-art dental practice located in the heart of Leicester. Our aims are very simple: We want you to enjoy good oral health, have confidence in your smile and feel comfortable when you visit us.
We spend time getting to know you and provide clear explanations, transparent fees and support throughout the treatment process with a personalised service.
We offer a range of comprehensive and advanced dental treatments including the latest in Cosmetic Dentistry, Teeth Straightening, Dental Implants, Face & Skin Rejuvenation, Sedation for Nervous patients, Minor Oral surgery (Approved referral centre for Leicestershire) and all aspects of General Dentistry.
Our team boasts highly trained personnel who take their jobs seriously and strive for clinical excellence each and every time.
Our well trained, highly experienced and friendly team take pride in looking after all our patients – and are always delighted to welcome new patients.
If you are looking for a dental practice in Leicester to cater for all your dental needs and provide first-class standards of care, all of which is provided by a highly trained team of Specialist dentists, Dentists with enhanced skills, Hygienists, Care coordinators, Reception teams and Lovely Nursing team, then look no further than Aesthetic Smiles.
A friendly welcome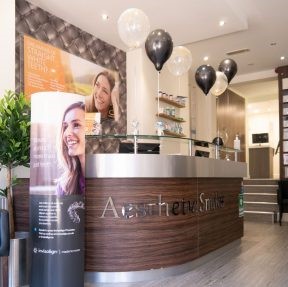 All of our members of staff are friendly, caring and warm and take your care seriously. You can be certain of a welcoming face when you arrive and we will do everything we can to make you feel at ease during your stay.
Patient Care Coordinators at Aesthetic smiles are dedicated to make sure you have pleasant and positive experience with us.
Patient Care Coordinators will
Providing Free initial Consultation new patients
Responsible for ensuring First class customer service at Aesthetic Smiles
Listen to all patient concerns and needs and help all patients to understand and gain knowledge of all options available to patients
The best treatments and techniques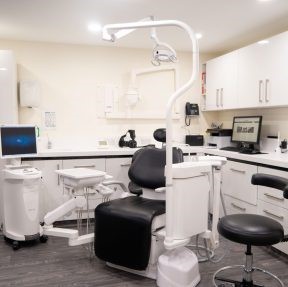 Our aim is for you to enjoy good oral health. That is why we work closely with our patients to draw up a bespoke oral healthcare regime for healthy teeth and gums.
We are committed to providing patients with the latest high-quality treatments and regularly invest in latest technology and undergo further training to ensure this is possible.
Our Practice is equipped with latest Digital scanners, CEREC 3D- same day teeth technology, 3D Cone Beam CT scanners and various patient educational tools like Intra Oral cameras.
Cross-infection and health and safety
Your health and safety are our priority and this will never change. We adhere to GDC and BDA guidelines for cross-infection, infection control and health and safety.
All our equipment is checked regularly and maintained carefully for optimum safety, as are all our electrical items.
If you have any questions or concerns about health and safety please do not hesitate to talk to one of our team members.
Flexible payment options
We recognise that many of our clients need to think about the financial implications of having dental treatment, which is why we set out to deliver value for money and provide flexible payment options.
We will give you treatment options and information to support your choices.
We will always provide written costs for treatment in advance.
Flexible payment options are available for more extensive treatments at 0% finance.
Promises and Expectations
At Aesthetic Smiles, we promise to:
Deliver first-class standards of care and customer service.
Listen to your questions and concerns and address them as best we can.
Treat every patient with respect and courtesy.
Provide our clients with a safe, comfortable and relaxing environment.
Do everything we can to make your time with us as enjoyable as possible.
Invest in technology and advances in dentistry to ensure we offer the best possible treatments.
Comply with health and safety guidelines and protocol.
In return, we ask that you:
Make cancellations well in advance.
Arrive on time.
Pay for your treatment on time.
Attend appointments as advised by your dentist.
Help us to get better by providing us with feedback, both positive and negative.
Recommend us to your friends and family if you are happy with the service you receive.
Follow your dentist's advice to reduce the risk of dental health diseases and problems.
ICO Registration Number: Z3139764