The Role of Genes in Halitosis
10th September 2015
The Truth about Bad Breath: Halitosis can be Hereditary
For a long time, many people try to weed out food, spices, beverages and habits that makes the breath smell stinky. Some people, however, have it tougher, as it is something they are highly prone to in their entire life.
Bad Breath is Common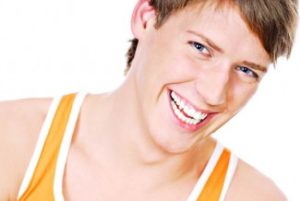 Statistics show that 20% of the general population experience halitosis to some degree. Around 95% are prone to bad breath at some point in their lives. It is not just about oral hygiene, vices and diet, though.
Researchers from the University of Montreal in Canada released their findings that halitosis can be hereditary. The team monitored the lifestyle of 6,000 people from infancy to childhood (7 years old) and found that the problem starts at birth.
Bad Breath is Genetic
Head of the research project Dr. Jean-Pierre Caron explains that a genetic imbalance of the thyroid gland may lead to bad breath even without the unhealthy lifestyle and poor diet choices. The study shows that some people have an excess production of a certain type of bacteria in the mouth and the larynx. They tried removing the gland and found the operation can treat 60% of the cases.
Bad breath is a social taboo that may hamper a person's progress and pull down self-confidence. Some cases of halitosis may even lead to depression, according to reports. Bad breath can affect the life of an individual in one way or another.
Bad Breath can be Treated
Dental professionals at Aesthetic Smiles know the impact of bad breath in social lives and the disaster it brings to careers. Whilst medical breakthroughs point out the condition may be hereditary, we believe we can find solutions to alleviate the problem.
Whether or not genes, lifestyle, medication and nutritional choice may cause halitosis, it can be brought down to a close or, at least, reduced. Contact our dental professionals to find out more on how to address your halitosis.
Back to Latest News