What You Didn't Know About Invisalign
19th February 2016
You may have heard many things about Invisalign, the brand that paved the way for today's clear braces. Thanks to them, more and more adults are encouraged to seek orthodontic treatment to have a better, more beautiful smile.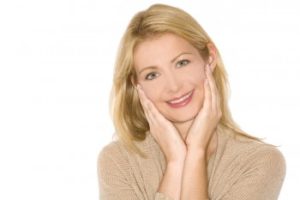 That does not mean you should jump into the decision of getting Invisalign, either. Your dentist is still the best person to determine whether clear braces are a suitable treatment for you.
In the meantime, here are the truths you need to know as early as now:
You actually have to wear them.</h3
As with any orthodontic treatments, Invisalign takes commitment. You have to keep them on for at least 20 hours a day to get the best results. There are no ifs or buts.
It is not the right treatment for everyone.
Invisalign can address most orthodontic issues, such as gaps, crooked teeth, or minor over/under bites. For patients with more complex and severe problems, traditional metal braces may provide quicker results.
Your toothbrush will be an indispensable companion.
You will need to use your toothbrush, as well as a mini tube of toothpaste, in between meals, so that food bits do not linger in your mouth longer than it has to. In other words, committing to Invisalign means a lot of brushing, which will be beneficial in many ways.
You may lose weight – unintentionally.
With clear braces in your mouth, mindless midday snacks become a conscious effort, considering all the brushing you have to do in between. When an afternoon craving hits you, you are forced to stop and think twice about serving yourself that piece of cake. Some call it a bother; we call it a blessing in disguise.
Invisalign is surprisingly comfortable.
Invisalign is virtually painless, which is one of its more popular benefits. Because it is a metal-free system, there are no wires to scrape against your teeth and gums.
Last but not least: They are 100% worth it.
For some patients, Invisalign can be life-changing. You will no longer be bothered by your teeth, become a more mindful eater, and a devoted brusher and flosser. If only for these reasons, Invisalign is completely, absolutely worth it.
Are you excited to know if Invisalign is for you? Contact us and book a consultation with our specialist today.
Back to Latest News