What is Facial Rejuvenation?
5th July 2019
Facial rejuvenation is the process of reducing wrinkles, without the need for surgery, which can soften appearances giving a more youthful look. The aim of the process is to remove any kind of harmful surgery but reap the same benefits of a face lift. Our website will provide all the details needed with a brochure on the process, so if you are looking for facial rejuvenation in Leicester, then look no further.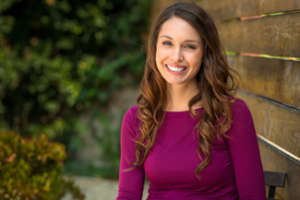 Why a Dentist?
A dentist has an astute knowledge of the workings of the face. As this is a delicate procedure, which requires knowledge of nerve endings and facial movement, a dentist is a more than suitable person to carry out this procedure. This is also a quick process, which will take around 5-10 minutes to complete, so a dental practice is somewhere you can fit in this procedure into a busy schedule, without long waiting times.
How does it work?
Botulinum toxin type A, or 'Botox' for short, works by relaxing the muscles in the face to ease up wrinkles, and tighten key areas of the face to provide a more youthful appearance. Our dentist will make a series of small injections in wrinkled areas, such as the eyebrows, crow's feet, smoker's lines, and forehead lines. The Botox then works by inhibiting tiny muscles and blocks nerve impulses, causing a smoothing of the facial features. It also requires no antiseptic or anaesthetic, which is why the process is so quick. Results will be visible within 4-7 days.
Is it safe?
Our process is completely safe, and for facial rejuvenation in Leicester will provide one of the safest and easiest procedures you will find. As our dentists have a thorough knowledge of facial anatomy, and years of experience with this kind of work, the process has been made simple, safe, and as pain-free as possible. We will also provide a clear run through of the procedure and effects of the treatment, so there will be no surprises or misconceptions about the treatment.
The effects will last for approximately three months before beginning to fade, so we recommend a repeat procedure to maintain lasting results. Our site also provides a FREE information pack, so if you are worried about the effects or process, then simply give our 13-page document a read, which will cover all the questions you could possibly think of. If you are still concerned about the effects or results, then do not hesitate to contact us via telephone or our website.
Why us?
For facial rejuvenation in Leicester we provide an easy to understand, effective treatment that will leave you feeling and looking youthful. Our dentists have a deep understanding of the workings of the face and will perform the procedure in a quick and safe manner, while carefully guiding you each step of the way. We also provide a wealth of information about each of our procedures via information packs and professional advice and will give you the clearest guidance we can as to whether this is the right decision for you.
Back to Latest News