What is a smile makeover?
9th January 2017
Smile makeovers in Leicester involve one or more cosmetic dental rejuvenation procedures to improve the aesthetics of your smile. A smile makeover to one person could mean something completely different to another. It is an individual choice. Some people want the perfectly white Hollywood smile with the pearly white porcelain veneers. Other people may just want a simple improvement, such as the replacement of silver amalgam fillings with white composite fillings or some teeth whitening.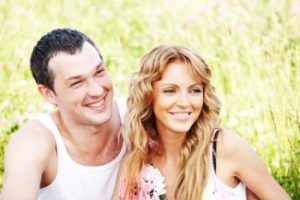 Are you unhappy with your smile? Do you want to change your smile to improve the colour or shape of your teeth? Or change the appearance of your gums or lips to give your overall smile a more appealing look? Smile makeovers in Leicester may be just what you need to get the smile you have always wanted.
Over 75% of people don't feel confident to smile in a photograph. The same amount of people thinks that a beautiful smile can help people psychologically as well as aesthetically. As well as this, over 45% of people make judgments about people by the look of their smile. Your smile can also improve your love life, as 65% of people think that an attractive smile can help a person romantically.
Benefits of a smile makeover
Whatever the reasons for your dissatisfaction with your smile, there are many ways in which you can improve your smile using modern cosmetic dentistry.
Problems that a smile makeover in Leicester can help can include such things as correcting crooked teeth. They can be straightened with Invisalign braces or conventional orthodontics. They can also be covered with porcelain veneers for a quicker solution. This is often referred to as 'instant orthodontics'.
Chipped, broken teeth can also be repaired with smile makeovers in Leicester. The treatment will depend on the extent of damage, but the options include cosmetic bonding, porcelain veneers or porcelain crowns.
Missing teeth can also be replaced with smile makeovers in Leicester. Gaps between your teeth can cause functional problems as well as often being unsightly. Smile makeovers involve the replacement of existing restorations or gaps between teeth. Solutions include dental implants, a dental bridge, or a denture.
Back to Latest News