What can cosmetic dentistry do for me?
1st January 2016
More and more people are turning to cosmetic dentistry to improve the aesthetic appearance of their smiles. Here at Aesthetic Smiles in Leicester our skilled team of cosmetic dentists offer a huge selection of cosmetic dental treatments to give your smile a boost.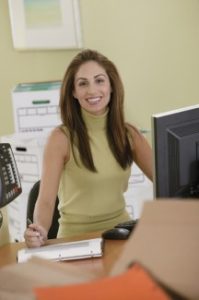 Whether your concerns about your smile are large or small, we are confident there will be something in our cosmetic dentistry selection that can help you to achieve the smile of your dreams.
If you are interested in cosmetic dentistry, your first step should be to book a consultation with a cosmetic dentist at our Leicester dental practice. They will listen to your concerns then will carefully examine your teeth and gums and will also take other aspects of your facial structure into consideration before recommending the most appropriate treatment or treatments.
Depending on your treatment requirements, one option may be enough to give you the smile you want. In other cases you may require two or more treatments.
Here are some of the popular cosmetic dentistry options available at Aesthetic Smiles in Leicester:
Teeth whitening
Teeth whitening must only be carried out by a dentist or a hygienist on a dentist's prescription. It involves the use of special bleaching products to replace everyday stains from the teeth. We offer two options for whitening treatment: a single session of power whitening here in our Leicester practice, or home whitening, which takes about two weeks.
Gum contouring
A gummy smile is a smile with too much gum tissue on show. Gum contouring involves the careful removal of excess gum tissue, under local anaesthetic.
CEREC same-day restorations
Our CEREC machine enables us to make crowns, onlays, inlays and veneers here in our Leicester practice while you wait. The CEREC technology has the added benefit of using scans rather than impressions to create your restorations, which is more comfortable.
Back to Latest News