Using dental implants to restore your smile
22nd February 2016
Dental implants are a great way for patients who have lost teeth to restore their smile. At Aesthetic Smiles in Leicester, our skilled implant dentists can use implants to replace one, several or even all of your natural teeth – giving you back both your smile and the full functionality of healthy teeth.
How dental implants work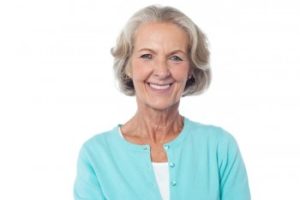 Dental implants are small screws, made from titanium and placed directly in your jaw bone in a minor surgical procedure, carried out here at our Leicester dental practice. They replace the root portion of a missing tooth, and crowns, bridges or dentures can then be attached on top. Your new teeth will look and act just like natural teeth, and the good news is that if you have several or even all your natural teeth missing, you will not need an implant to replace every tooth; in most cases, one implant can support several new teeth in the form of a bridge or dentures.
How long do I need to wait for my new teeth?
Standard dental implants require a healing period of about three months. However, in some cases it is possible to provide you with fully-functioning new teeth at the same time as placing your implants. This is known as All on 4 or Same Day Teeth, and is a popular option at our Leicester dental practice.
Your dentist will carefully plan the positioning of four dental implants, angling them so that they can support the forces generated by biting and chewing food. A full set of temporary teeth – either a bridge or dentures, depending on your needs and wants – will then be put in place while your implants heal and bond with your jaw bone. Your permanent new teeth will then be attached at a later appointment.
This treatment is not suitable for everyone, so your implant options will be discussed by your dentist during your initial consultation at our Leicester practice.
Back to Latest News