Using 6 Month Smiles to make over your smile – quickly and discreetly
21st March 2016
Subtle braces, such as 6 Month Smiles and Quick Straight Teeth, are fast-acting cosmetic orthodontic devices designed to improve the appearance of your smile in a matter of months. Aesthetic Smiles in Leicester is committed to helping all patients achieve the smile of their dreams. If worry about the alignment or positioning your teeth is stopping you from smiling, read on to discover how discreet orthodontic treatment can help. . .
Braces – a mouth full of metal?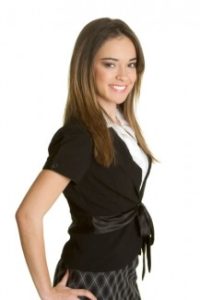 Many people still picture traditional metal wire and bracket appliances when they hear such words as "braces" or "orthodontics". Yes, these are one treatment option, and are very effective, particularly where more major orthodontic correction is required. But they are by no means the only way your dentist or orthodontist can straighten your teeth.
Orthodontics has seen a number of significant advances over recent years, and many discreet devices have been developed with adult patients in mind. These include clear aligners and tooth-coloured braces. 6 Month Smiles fall into the latter category.
An introduction to 6 Month Smiles
Comprising clear brackets and tooth-coloured wires, 6 Month Smiles are fixed appliances that will blend in with the natural colour of your teeth, so won't be instantly obvious in daily life. What's more, as the name suggests, they act very quickly, with six months being the average treatment time.
How do they work so quickly? The secret is simple: 6 Month Smiles focus on the teeth that show when you smile, significantly shortening treatment times. They are designed for cosmetic correction rather than major orthodontic procedures, but if you do need more intensive movement we have many other discreet options at our Leicester dental practice.
You will need to come in for a consultation with a dentist at our Leicester practice to assess your suitability for 6 Month Smiles.
Back to Latest News