Straighter teeth in 6 months? Introducing 6 Month Smiles
4th December 2015
Many adults want straighter teeth but don't want to wear conventional braces: if this applies to you, 6 Month Smiles could be the answer you are looking for.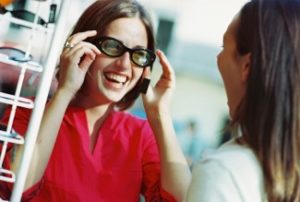 At Aesthetic Smiles in Leicester our dental team have a wide range of orthodontic options for patients wanting to straighten their teeth. One of the most popular is 6 Month Smiles, a discreet brace that can correct mild to moderate alignment problems in as little as six months.
What are 6 Month Smiles and how do they differ from standard braces?
6 Month Smiles are braces that comprise tooth-coloured ceramic brackets and clear wires. This means that they are highly discreet, blending in with the natural colour of your teeth. Unlike traditional metal braces they will not be immediately obvious.
Another major difference from standard braces is that the treatment time with 6 Month Smiles is considerably shorter. Six months is the average treatment time and the amount of time you will need to wear the braces varies from three to nine months – your dentist will advise you of the predicted length of treatment at your initial consultation.
These braces employ the traditional mechanics of orthodontics but focus only on the "social six" teeth – those teeth that show when you smile.
At Aesthetic Smiles in Leicester our team of dentists are highly experienced in providing 6 Month Smiles treatment and have many happy patients who will testify to the results.
If you are interested in straightening your teeth quickly and gently, why not book an orthodontic consultation with one of our dental team? They will assess your smile and will recommend the best treatment option to suit your needs. We welcome patients from Leicester and beyond.
We are currently offering complimentary teeth whitening treatment to patients who have 6 Month Smiles, to add a little extra sparkle to your new smile.
Back to Latest News