Straighten your teeth the fast way with Six Month Smiles in Leicester
3rd April 2018
Are you unhappy with your smile but reluctant to wear metal braces due to aesthetic or practical considerations? Luckily, dental technology has evolved in recent years and patients can now straighten their teeth with alternative, more discreet methods. Six Month Smiles is one of them.
At Aesthetic Smiles, Six Month Smiles is an innovative treatment that can help you achieve straighter teeth in six months or less. Six Month Smiles braces are clear and use less force to move your teeth into their position, giving you a more comfortable experience and significantly decreasing the time it takes to deliver effective results.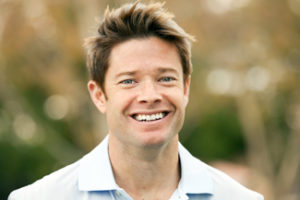 An innovative way of straightening your teeth
Traditional metal braces have been used for teeth straightening for many years. However, wearing them comes with certain disadvantages. Metal braces are visible and can make you self-conscious every time you smile. Plus, they are uncomfortable and often take at least a year or two to have the desired effect. Moreover, metal braces are difficult to clean properly and restrict the type of foods you can consume.
How can Six Month Smiles braces help?
Six Month Smiles braces cut the time it takes to straighten your teeth by half, or even more. The treatment consists of tooth-coloured brackets and wires and uses less force to move the teeth, which can make the treatment process more comfortable. However, unlike regular braces, Six Month Smiles braces focus only on the front teeth and cannot move or alter your bite.
Patients who opt for this treatment, will need to wear a retainer once the treatment has been completed to maintain the new position of their teeth. The retainer is fixed to the teeth and can be worn on a permanent basis or as a removable retainer.
Who can have Six Month Smiles braces?
Most patients can use Six Month Smiles to straighten their teeth as long as they are 16 years or older. If you have moderately crooked and spaced teeth and you are not looking for a major alteration in your bite, this may be the ideal solution for you. Most adults are good candidates for this type of treatment.
Back to Latest News