Straighten your teeth quickly and discreetly with 6 Month Smiles
18th December 2015
6 Month Smiles are an ideal way for adults to straighten their teeth. They work quickly and discreetly to move your teeth into a new position. At Aesthetic Smiles in Leicester, our dentists have helped many adults to realign their smile using these discreet braces.
What are 6 Month Smiles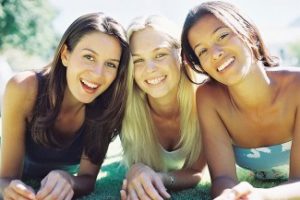 6 Month Smiles embrace the traditional principals of orthodontics and modifies them to work more quickly. They do this by focussing solely on the front 6 to 8 teeth – those that show when you smile. In addition, these braces comprise clear brackets and tooth-coloured wires, so they are barely visible in your mouth.
At Aesthetic Smiles dental practice in Leicester, our cosmetic dentists have found that many adults want to straighten their teeth for cosmetic reasons, but don't want the hassle of wearing obvious traditional braces for up to 24 months. That's why 6 Month Smiles are so popular with our patients.
The perfect braces for fast aesthetic correction
6 Month Smiles focus on aesthetic correction, so are not designed for patients who need to change their bite. Our Leicester dentists have many other discreet orthodontic options for patients in this position.
If you are interested in treatment with 6 Month Smiles, we will invite you into our Leicester practice for an assessment with one of our certified dentists. They will carefully examine your teeth and gums check your suitability for this treatment.
Your braces will be more comfortable than their traditional counterparts and will require fewer adjustments, although you should still attend regular check-ups at our Leicester practice so we can monitor how your treatment is progressing.
To book a 6 Month Smiles consultation, contact a member of our reception staff today. We also offer a wide range of other discreet orthodontic products to treat both aesthetic issues and problems with your bite.
Back to Latest News