'Should I skip my general dentistry appointment?' 5 reasons to not skip your check up with Aesthetic Smiles in Leicester!
31st December 2019
In with your morning mail drop off is a dental check-up reminder. Chances are, you will probably start thinking of reasons to put it off or to skip it all together.
Although they are a far cry from the glamour of other dental procedures like implants, whitening or veneers, attending check-ups regularly are extremely important for both oral and general health. Links between poorly maintained oral health and other major health concerns are reported daily in the media, yet many people still delay that biannual visit to their dentist.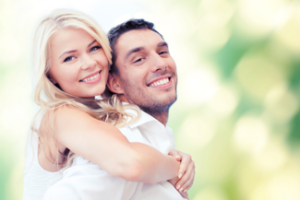 At Aesthetic Smiles, we understand the importance of general dentistry in Leicester and aim to provide you with a thorough and high-quality check-up, to keep your teeth and gums in top shape!
So, why is it important to visit Aesthetic Smiles for general dentistry in Leicester? Here are our top 5 reasons!
Spotting potential issues
Even if your teeth are glowing white, perfectly straight and you have never had a cavity, it is still important to attend our dental surgery for general dentistry in Leicester.
While your teeth may appear fine to you, one of our dentists may be able to spot potential issues arising in your mouth, such as accumulation of plaque, a strange lump or the start of a cavity. These all require further exploration and preventative treatments.
Up to date records
Our dentists needs to record any changes in your oral health since your last check up. This is essential in order to predict your dental health over the next year and can help our team identify signs of tooth or gum deterioration.
Decay
While it is easy for anyone to spot decay on the front of teeth, only someone armed with a set of dental tools and a trained eye can detect decay that may be hiding between or behind teeth.
Spotting decay early can allow our team to take preventative measures, such as fluoride sealants, meaning you may not have to undertake a filling or extraction in the future.
Previous treatments
If you have ever had a filling, a crown or any kind of cosmetic work, attending check-ups allows our team to check that there are no loose fillings and that your crowns are secure, and enables us to spot any potential problems with prior cosmetic work.
Loose or lost fillings and crowns can cause immense discomfort and can lead to more serious complications, like abscesses or tooth loss, so you have nothing to lose by having a trained professional check yours out at a check-up!
Oral cancer screening
An often overlooked part of dental check-ups from the position of patients is oral cancer screening.
Even if you are not a smoker, it is of vital importance that a dentist screens and examines your mouth for any abnormal lumps and, if necessary, can then refer you to a specialist. Oral cancer is easy to treat but only if it is identified early.
If you do smoke, regular dental check-ups are more important, to enable identification of issues associated with smoking, like gum recession.
Back to Latest News