Repair your damaged teeth with composite crowns in Leicester
6th February 2018
Do your teeth need to be repaired with a crown, but you don't want one that is made out of gold or attached to a metal base that is visible? If that's the case, then composite dental crowns offered at Aesthetic Smiles are the best option.
Composite crowns in Leicester are durable and are matched to the colour of your natural teeth, allowing them to blend in with your smile. Our goal is to restore your oral health and aesthetics at the same time.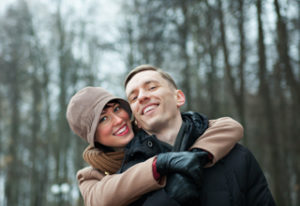 What are composite crowns?
Dental crowns are cap-like restorations that are cemented to the tooth, giving them an entirely new surface and shape. Dental crowns can be placed over any tooth, back or front and are sometimes a good alternative to large metal fillings that have become old.
Composite crowns in Leicester can be made of porcelain, glass or zirconium. Dental composite is a synthetic resin that is used to make relatively strong crowns. The process involves curing the crowns into blocks outside of the mouth and then milling them to fit your teeth. Composite crowns are very durable and can preserve your damaged teeth for many years.
Benefits of composite crowns
Composite materials used in crowns make them more hard-wearing than some other types of cosmetic dental crowns. This makes them ideal for strengthening your back teeth, which do plenty of grinding on a daily basis. Unlike the metal (amalgam) crowns often used on back teeth, composite crowns will blend in with your natural teeth. They also prevent the silver metal margin that is visible on some types of cosmetic crowns. At Aesthetic Smiles, we use only the highest quality composite crowns, and design them to fit with the rest of your teeth, so that they feel invisible. Porcelain, in particular, has the same translucent qualities as tooth enamel.
Get in touch
Have you been putting off replacing your damaged teeth with crowns because you are worried that they will be too expensive or painful? Crowns in Leicester are very easy to install and affordable. Our experienced dentists will examine your teeth thoroughly and answer all your questions. To book an appointment, call us today.
Back to Latest News