How Your Teeth Affect Jaw Bone Health
21st September 2015
The jawbone acts as support to the teeth. Their direct contact inevitably affects the jawbone in case the teeth are removed, develop an infection or sustain any form of injury.
Here at Aesthetic Smiles, we strive to explain how your teeth can contribute to the demise or development of the jawbone.
Tooth Loss and Jawbone Loss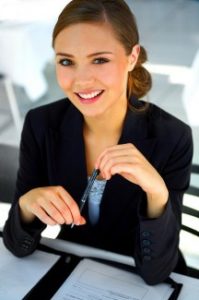 At worst, losing a tooth or several teeth exposes the jawbones to erosion. The jawbone loss at the site of the gap may develop serious problems. Bone loss becomes even more alarming when the patient's appearance and overall health are put at risk.
A person experiencing jawbone loss may experience pain, altered facial appearance and problems with the remaining teeth. This may also lead to the inability to speak and eat normally.
In the event of tooth and jawbone mass loss, you can expect the remaining teeth will be affected. This may result in misalignment and drifting.
Aesthetically, jawbone loss leads to the distortion of facial features, facial collapse, thinning lips due to limited lip support, and wrinkling of the skin around the mouth. It may lead to aches, jaw (TMJ) and facial pain, and headaches. It may also cause speaking and communicating difficulties, sinus expansion, and inadequate nutrition because of the inability to chew properly and painlessly.
Teeth Movements and Jawbone Maintainance
The bone tissues maintain its support function and develop strength by use. Chewing and biting are some of the activities one can do to exercise the function of their jawbones.
Once the teeth are removed, the alveolar bone—or the portion anchored to the teeth in the mouth—stops receiving stimulation and breaks down or absorb again. The principle of use and disuse will apply, meaning what is not often used degenerates.
The bone of the jaw is compressible to some degree. That means when the teeth is pressed against one side of its socket, the bone in that area shrinks or is compressed. This will result in an enlarged socket.
Proper caring for the teeth will definitely improve the state of the jawbones as well. Learn more about taking care of your jaw bones and our other dental services; schedule a consultation with us today!
Back to Latest News