How Invisalign braces could give you straighter teeth – and nobody need know you're having treatment!
19th November 2015
Adults who want to straighten their teeth are turning in droves towards Invisalign braces. These revolutionary orthodontic products move your teeth into a more desirable position gently, quickly and discreetly. At Aesthetic Smiles dental practice in Leicester, we have treated many happy patients with Invisalign, giving them the straight teeth they have always dreamt of.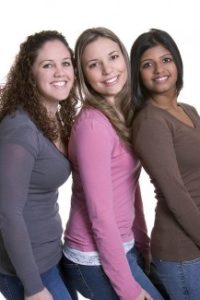 Many patients, when asked by their dentist what they would like to change about their smile, reply that they would like straighter teeth. They often wrongly believe that, having missed out on orthodontic treatment as a child or teenager, there is no help available to them, or that if there are treatments available they will be highly inconvenient and noticeable, too much for a busy adult's lifestyle.
At Aesthetic Smiles we have treated many happy patients from Leicester and beyond who want straighter teeth. Invisalign Braces can be used to treat both adults and teenagers with mild to moderate orthodontic problems. These braces are clear, custom-made to fit your teeth and are removable, which means you can take them out to eat and to clean your teeth.
What are Invisalign braces?
Invisalign comprise a series of clear aligners or braces that are made to fit your teeth exactly. They gently move your teeth into a new position, and you change your aligner every couple of weeks as your teeth move.
Invisalign braces are removable, which means you can take them out yourself to eat, to clean them, to brush your teeth and for short periods for social occasions. However, you should always follow your dentist's advice and wear them for most of the time, or your treatment will take longer.
At our Leicester dental practice you can even see the results you can expect before starting treatment, using special computer technology.
Back to Latest News