How cosmetic dentistry can improve your smile
3rd December 2015
Cosmetic dentistry is becoming increasingly popular with patients across the UK. At Aesthetic Smiles in Leicester, we offer a wide range of cosmetic treatments to give your smile a boost. From teeth whitening to implant-secured cosmetic dentures, there are many ways we can improve your confidence in your smile.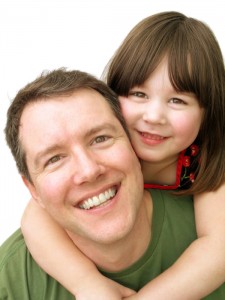 The team at Aesthetic Smiles Leicester is highly experienced in providing cosmetic dental treatments for a wide range of patients from all backgrounds. If you are considering cosmetic dentistry but are unsure what the best treatment is for you, we'd recommend coming to see us for a smile makeover.
A smile makeover starts with an assessment by your dentist. They will carefully examine your smile and find out what you would like to change. Then, working together with you, they will provide personalised recommendations and a bespoke treatment plan to help you achieve that smile you've always wanted.
Every person's wants and needs will be different, and cosmetic dentistry covers a wide spectrum of treatments. Sometimes just one treatment, such as dental implants to replace missing teeth, is needed, while other times your dentist will recommend combining treatments – Six Month Smiles to straighten your teeth, followed by teeth whitening, for example.
Here are just some of the treatments we offer at Aesthetic Smiles Leicester:
Teeth whitening
Remove stains and discolouration from your teeth to give your smile a brightness boost.
Gum contouring and teeth reshaping
Treat gummy smiles by removing excess gum tissue, and reshape worn/short teeth using composite bonding material.
Cosmetic dentures
A combination of restorative and cosmetic dentistry to replace missing teeth. Dentures secured with dental implants provide a permanent, aesthetically pleasing set of new teeth.
Six Month Smiles
Discreet braces to correct mild to moderate alignment issues.
If you are interested in cosmetic dentistry, why not book an appointment at our Leicester dental clinic today?
Back to Latest News