How cosmetic dentistry can change your smile in just one visit
4th April 2016
Cosmetic dentistry is rapidly increasing in popularity in the UK, thanks not just to celebrities opting for treatment, but also to an increasing number of people realising the true value of a beautiful, alluring smile. At Aesthetic Smiles in Leicester, our skilled cosmetic team offer a wide variety of aesthetic treatments – some of which can make over your smile in just one appointment.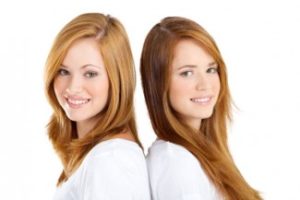 Thanks to advances in techniques and technology, along with this increase in demand, cosmetic dentistry is now available to more people than ever before. If you are interested in aesthetic dental treatment we invite you to join us at our Leicester clinic for a consultation with a cosmetic dentist.
Your dentist will examine your existing smile and will listen to what you want to achieve from treatment before giving their recommendations to reach your smile goals. You will have the opportunity to ask any questions or raise any concerns you may have before a treatment plan is drawing up.
Fast ways to boost your smile
Aesthetic Smiles in Leicester embraces the latest developments in dental technology, which enables your dentist to – in many cases – offer a range of cosmetic dentistry procedures that require just one appointment.
We understand your time is precious, which is why we have invested in a CEREC 3D machine that enables us to create a range of restorations while you wait. If your practitioner recommends crowns, veneers, inlays, onlays, or other restorations, these can be made here at our Leicester practice with the CEREC machine.
This uses modern CAD/CAM technology and incorporates a camera, computer, and milling machine. Another huge benefit is that the CEREC machine uses scans instead of the traditional dental impressions, making treatment much more comfortable for patients.
To find out how cosmetic dentistry can improve your smile and your self-confidence, book a consultation with a cosmetic dentist at our Leicester clinic today.
Back to Latest News