Great smiles require great teeth
2nd May 2019
Everyone wants a cracking smile and many people are very happy to invest in treatments to improve the aesthetics of their teeth to get it. But how many are also willing to pay to keep their teeth strong and healthy?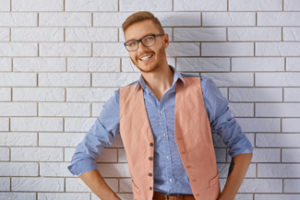 At Aesthetic Smiles in Leicester, we place as much emphasis on general dentistry as we do on cosmetic dentistry. We can't give cosmetic dental treatments to people unless their teeth are in good condition.
The teeth would only continue to decay or fall out from gum disease despite their apparent beauty.
So, if it's been a while since you came in for a check-up and session with the hygienist, and you are thinking of getting a cosmetic dental treatment, let's get you up to date with your dental health first.
Check-ups
We like patients to have 2 check-ups and cleaning sessions a year, unless your circumstances require you to have them more often. For example, if you have diabetes, are a smoker or are pregnant, you may need to have more frequent check-ups.
During your check-up, we will gently probe your teeth for decay and also take a good look at your gums for early or advanced gum disease.
If you are older, we may also do a check for oral cancer.
Decay, gum disease and oral cancers are all easy to treat in their early stages, but as time goes by and they are left unchecked, treatment gets more invasive and more expensive. The end game for your teeth is extraction, but for oral cancer, it can kill people.
Good reasons to come in and get checked and cleaned. The hygienist can also suggest ways to improve your cleaning skills, especially if you have restorations such as veneers, crowns, bridges or dental implants, or if you have braces.
Healthy teeth don't always look so great, it's true. So, if you have good dental hygiene, you can then think about taking advantage of our great cosmetic dental treatments.
We can chat about what you'd like to have done during your check-up, or you can come in for a consultation for a smile makeover.
Give us a call and make that appointment today!
Back to Latest News