Caring for your oral health
6th December 2017
Caring for your oral health is an important part of maintaining good overall health. Following an appropriate oral hygiene routine at home is essential, but visits to the dentist will provide a level of care that you can't achieve on your own. General dentistry in Leicester is a way to make sure that you don't develop dental health problems.
Preventive dentistry
At Aesthetic Smiles, regular check-ups give patients the opportunity to have their teeth and gums monitored. Gum disease and tooth decay often begin with subtle signs that are difficult for the patient to detect at home. Early intervention is key, and professional cleaning and polishing will reduce the risk of harmful developments.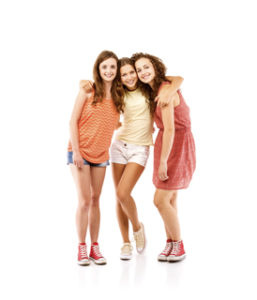 Oral cancer screening is another important feature of general dentistry. Patients can be checked for any early signs of this disease, and speedily referred to other medical professionals if necessary.
Education is another vital service provided by general dentistry. The team at the dental practice can provide you with contemporary information on how best to look after your teeth and gums. Taking the time to get to know your oral health history, and your approach to oral health in general, allows the team to deliver helpful information in a tactful manner. Toothbrushes and brushing technique, floss, mouthwash, and dietary advice can all be discussed.
Repairs and replacements
If your teeth are decayed, the dentist can repair them using contemporary materials that suit your dental appearance. Root canal problems can be treated using contemporary techniques that aim to preserve as much of the tooth as possible.
Broken teeth can be repaired or replaced by many different methods. Veneers can be used to neaten up chipped teeth, or bring them together if there are spaces where they ought to meet. Missing teeth could be replaced by dentures, which fill in the gaps and prevent deterioration. Dental implants, which integrate with the jawbone, are another long-term option to replace missing teeth.
Futures
Proper oral health care is about giving yourself a future free from dental problems and worries. From childhood through to adulthood, regular visits to the dentist are important, and general dentistry is a service that can prevent the need for major procedures.
Back to Latest News