Are You a Good Candidate for Dental Implants?
17th June 2016
If you are missing some of your teeth, or even just one then you've probably looked into ways of replacing them. One of the most popular methods is to use dental implants to support replacement teeth. This system is widely available at Aesthetic Smiles, but is it right for everybody?
Are You Generally Healthy and Do You Have Good Oral Hygiene?
The truth is that while some people will find dental implants are absolutely brilliant for replacing teeth, others may be better off considering an alternative system. Ideally people thinking of having dental implants should be in good general health, they shouldn't smoke, and they shouldn't have any outstanding oral issues such as untreated gum disease. In addition it is necessary to be prepared to undergo a surgical procedure, even though it is only very small and is easily tolerated by most people. It's also important to be prepared to carefully follow all postoperative instructions, and to maintain good dental health for life.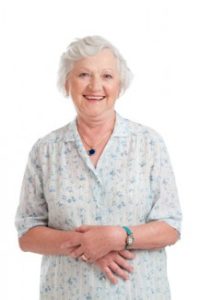 Dental Implants Require Meticulous Maintenance in Order to Remain Trouble-Free
There is a common misconception that because dental implants are artificial they don't need any maintenance and that they cannot deteriorate in any way. In fact this couldn't be further from the truth, as dental implants are surrounded by living bone and gum tissue. If they aren't properly looked after then oral bacteria will quickly build up around the implants, infecting and inflaming the gum tissues, and eventually eating away the bone surrounding the implants. If the tissues surrounding a dental implant become infected then it might not be possible to save the dental implant which would be a real waste of time and money.
Is Your Jawbone Healthy?
A good candidate for dental implant surgery also needs to have a sufficient amount of healthy bone structure to support the implant. It's not necessarily a problem if you lack the appropriate depth and width of bone as it can be built up using a bone graft. Sometimes it might be possible for the bone graft at the same time as the dental implants, but other times this procedure will need to be carried out separately and will add to the overall treatment times.
Do You Have Any Diseases Affecting Your Immune System?
If you do then this could affect your dental implants through making it harder for your body to heal and trickier for it to fight off any infections. Diabetes is a particular concern, especially as this disease is becoming increasingly common. If you are diabetic and want to consider dental implants then book a consultation with your dentist in Leicester to find out if it's a possibility. If your blood sugar levels are particularly well controlled then you may be able to have dental implants, but otherwise an alternative might be recommended.
Everyone is different and this is one reason why the evaluation for dental implants needs to be so thorough. You'll find your dentist in Leicester will want to take dental x-rays and a CT scan to see exactly what's going on in your jaw. This is to make sure the treatment is right for you and that it has every chance of success.
Back to Latest News