Why dental implants are an increasingly popular way to replace missing teeth
5th February 2016
Dental implants are fast becoming one of the most popular ways to replace missing teeth. At Aesthetic Smiles in Leicester, our skilled implantology team offer a wide range of implant treatment options – including, in some cases, Teeth in a Day, where your new teeth are placed in the same appointment as your implants.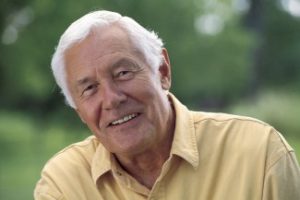 As dentists, we would always recommend you replace your missing teeth as soon as possible. This isn't just for cosmetic reasons – missing teeth can have a devastating impact on your confidence in your smile, and with it your self-esteem – but also for a range of health reasons.
When teeth are lost, the bone beneath them slowly starts to resorb or shrink back, without the tooth roots in place. This can make future placement of dental implants more complex (although by no means impossible) and can lead to a sagging appearance around the lower jaw.
Even a single missing tooth results in more strain being put on your remaining teeth by the forces generated by biting and chewing, which in turn puts these teeth at more risk of damage. Remaining teeth may also become crooked and harder to clean as they move into any gaps, and you may find your diet is limited.
At our Leicester dental practice, our skilled implantology team offer a large selection of options for treatment with dental implants. Some patients are suitable for Teeth in a Day treatment, which involves placing implants and new teeth at the same appointment, without the traditional healing period. This can be particularly suitable for patients with low bone density, who may have been told they are unsuitable for dental implants by another dentist.
In other cases, your dentist will recommend traditional implants, which are placed in the jaw bone here at our Leicester practice. They are then left for a few months to mesh with the bone, before your permanent new teeth are attached.
Back to Latest News