6 Month Smiles – a fast and discreet way to align your teeth
7th January 2016
6 Month Smiles are a popular way for people to correct mild orthodontic issues quickly and discreetly. At Aesthetic Smiles dental practice in Leicester we have many happy patients who will testify to the success of this treatment.
What are 6 Month Smiles?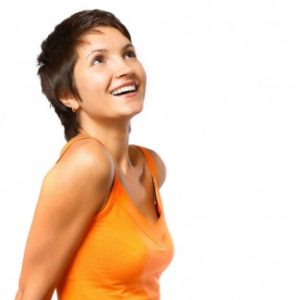 6 Month Smiles are braces for the 21st Century. They embrace the traditional orthodontic principles of using bracket and wire braces to straighten the teeth, but modify them for quicker, less obvious treatment.
While standard braces comprise metal brackets and wires, this modern alternative uses tooth-coloured wires and transparent brackets for maximum discretion. Because they focus on the "social six" teeth – those that show when you smile – these braces have, as the name hints at, an average treatment time of just six months.
At Aesthetic Smiles Leicester dental practice, we use 6 Month Smiles to treat irregularly spaced, crooked and misaligned teeth. Because the treatment times are so short, with a little bit of forward planning this could be the perfect treatment before a special occasion, such as a wedding.
If you are interested in treatment with 6 Month Smiles, you should first book a consultation at our Leicester dental practice. Your dentist will carefully examine your teeth and will assess whether this is the best treatment option for you.
There is no need to panic if your dentist decides this is not the most appropriate treatment; we have a number of other discreet and fast-working orthodontic treatment options available at our Leicester clinic.
It's worth remembering that, while they are primarily designed for cosmetic purposes, treatment with 6 Month Smiles can also improve your dental health. Straighter teeth are healthier teeth due to the simple fact that they are easier to clean, and there are fewer gaps for particles of food to get trapped in, lessening your risk of plaque build-up.
Back to Latest News