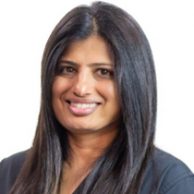 Dr Pratima Pallipatt
Clinical Director / Principal
BDS, MFDS RCS, DWSI Oral Surgery
Enhanced skills- Facial Aesthetics, Sedation Dentistry, Oral surgery, Cosmetic Dentistry & Cosmetic Orthodontics.
GDC. 101258
Pratima has a calm, confident and gentle approach to patient care and has an ethos of practising high-quality evidence-based dentistry, with a strong emphasis on prevention and patient education and known to be very good with nervous patients.
Pratima obtained her dental degree in 2002 and further undergone three years of training in oral and maxillofacial surgery, MFDS RCS was awarded during this period. Pratima has treated hundred's of happy patients and therefore has a wealth of experience in general and advanced cosmetic dentistry. She also provides family and general dentistry, children's dentistry, and preventative dentistry.
Pratima continues to attend many post-graduate courses in a variety of different subjects and has a real interest in aesthetic dentistry, particularly in invisible braces as well as new methods and treatments for providing improved smiles. She is a certified Invisalign provider and has a special interest in Orthodontics. She is also Certified provider for six months smiles, Quick straight teeth braces, clear braces and Inman aligners.
She has built a reputation for putting anxious patients and children at ease. She enjoys treating families and is always keen to promote oral health especially to children. Her gentle nature means that she has successfully treated very nervous patients and restored their confidence in dentistry. Pratima is qualified to treat patients under intravenous sedation.
Dr Pratima Pallipatt is a Dental Phobia Certified dentist Click Here to verify.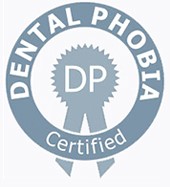 In order to compliment her surgical and cosmetic dental work, Pratima has trained over the years to provide facial rejuvenation treatments to many of her patients. She is fully trained and certified in providing facial rejuvenation treatments.
Pratima accepts referrals for complex minor oral surgery procedures as a part of Leicestershire Minor oral surgery pathway from other Leicestershire dentists.
She is married to Juttes and has two little ones-Amelia & Kiana, and enjoys cooking, travelling, socialising and playing tennis.
Back to Our Team